Want to check out our tractor maintenance videos? Click here to see what we've got!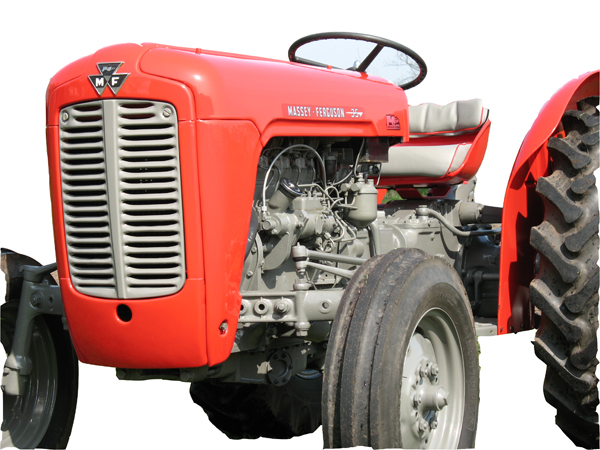 All the ancilliaries have now been fixed back to the Standard 23C engine. A new battery and wiring loom have been fitted and painting has been ongoing as parts have been added. The front axle pivot has been re-bushed and all the fuel sytem piped up.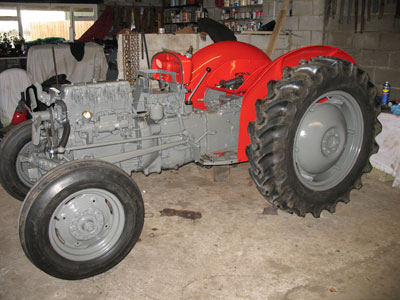 After bleeding the tractor's fuel system it was now the moment that everyone is always anxious about after an engine repair – starting her up. After 20 or more seconds of turning the engine over there was little sign of it firing. We stopped, thought, and then decided to bleed off the fuel system again.
See the engine rebuild DVD / engine repair DVD
We found more air in the system and so tried cranking the engine once more. After only about 5 turns of the engine it sprung into life. We shifted the injection pump slightly on its slots and the engine purred a wonderful tune; one which had no doubt not been heard for many years.
Although this is just another engine of the many that we have refurbished, the feeling of satisfaction is just as strong as it was many years ago. You can see the tractor in the photo below with just the stickers to add to the bonnet to complete the renovation. We hooked it up to a spring tine harrow and tried it in the field, with some quite satisfying results.