Want to check out our tractor maintenance videos? Click here to see what we've got!
One thing Vintage Tractor Engineer has learnt over the past few years is that tractor enthusiasts in northern Europe are crazy about the gold/grey FE35's…
Two and a half years ago logistics manager Gunter Birth started the beginning of a busy relationship with a tractor. The machine that chugged now and then through his village was a gold belly Ferguson FE35, built in 1957.   It belonged to an old schoolfriend.
The decades had seen the tractor deteriorate, so it could have ended up on the scrap heap.  Gunter was sad to see the tractor left out in the rain year after year, but its graceful shapes stimulated his imagination to restore its original state.
Today, exactly 1650 hours later, the gold belly is again looking at its best.  The amateur mechanic (with a patient and understanding family!) single handedly dismantled the tractor with the only help from information found on the internet.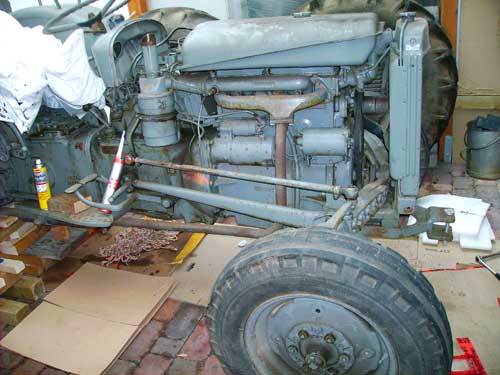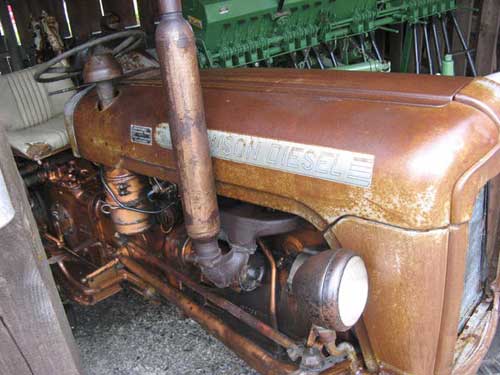 Vintage Tractor Engineer hasn't seen the 'FERGUSON DIESEL' decal on the bonnet before, but there seems no doubt that it is an original part of the tractor.  Gunter couldn't obtain the decal anywhere, so had them made to the exact same dimensions.  The headlamps were preserved and new wiring fitted.  Many components had to be ordered from suppliers in England, as they were unavailable in Germany.
The tractor is now used on his small plot in North Friesland (on good dry sunny days).  Gunter likes to go to tractor shows and has also used it for straw bale rides at carnivals, which the children have loved.  The tractor gets pride of place in the dry garage (the car has to live in the carport!).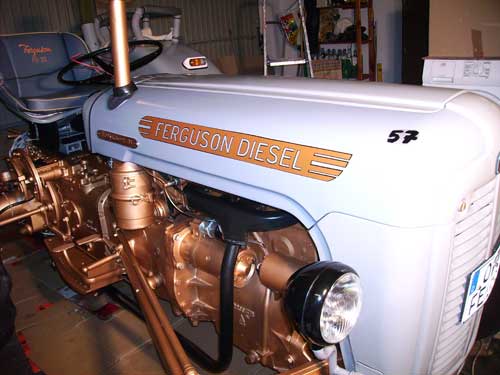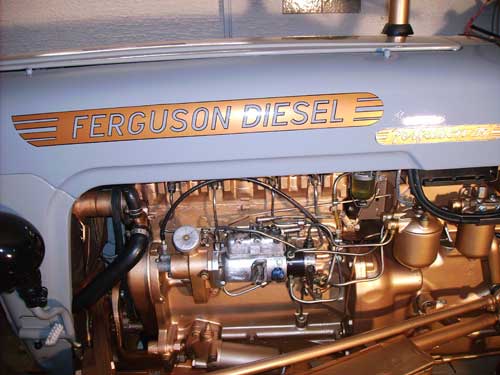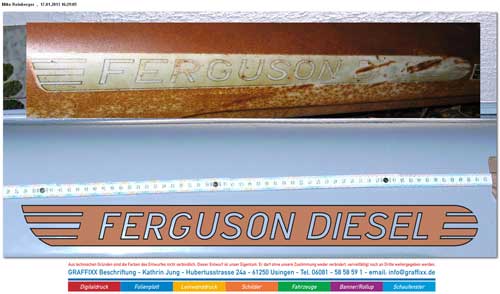 Gunter used the 23C Engine Rebuild DVD to help with his restoration.
VTE would like to thank Gunter for sharing the photos and videos of his tractor.  We found the bonnet decal particularly interesting.