Want to check out our tractor maintenance videos? Click here to see what we've got!
We've already seen the first part of a Ferguson FE-35 restoration. Gert Jan sent us a video of the rebuilt engine, starting up from cold.
Now, after working on all the other components, the tractor restoration is completed.  And boy, is it looking good!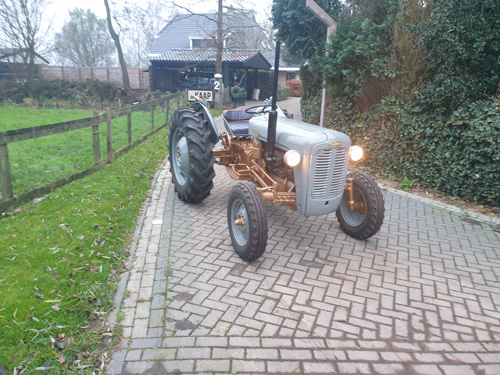 Gert Jan originated from a farming family, and after completing the restoration of what was his father's Horex Regina 250 motorcycle, he decided to turn his hand to an old tractor.  Back in the 1970's Gert Jan did own a Massey Ferguson 35, using it to chop firewood.
So a Massey Ferguson 35 was the obvious choice for a restoration.  After purchasing a red and grey tractor, further investigation of the serial number led to the discovery that the tractor was in fact a FE 35, and so it was decided to return the colour scheme back to the original grey and gold livery of the Ferguson.  In the Netherlands the goldbelly is translated as the 'goudbuikje'.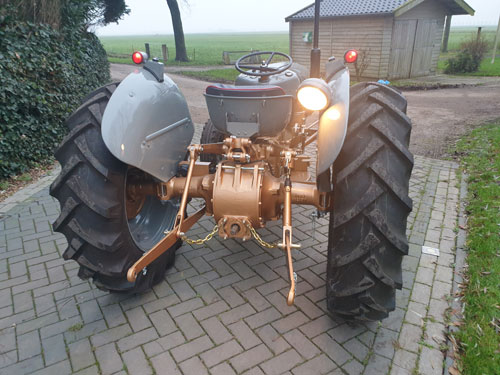 The FE-35 was totally dismantled. Everything has been checked and re-built, refurbishing the original parts where possible. 
Gert Jan informs us that, 18 running hours after the engine rebuild, the engine starts and runs like a new engine, with not a bit of blue or white smoke.  Just the usual bit of black smoke under rapid acceleration.
The hydraulics are now operating as they should.  Gert Jan hasn't as yet tested them with a heavy load, but is confident they are working to full effect.
So what next?  Will we be seeing this tractor out and about at ploughing matches?  Well Gert Jan has no experience of ploughing, but he's thinking of buying a Ferguson plough and having a go.  If he picks up ploughing as well as he has done tractor restoration we might have a new Netherlands ploughing champion!
A quality restoration and we thank Gert Jan for sending in the photos and story of this great little 'goudbuikje' FE-35.
Have a FE-35 tractor to restore?  We've got a couple of maintenance videos you may find useful…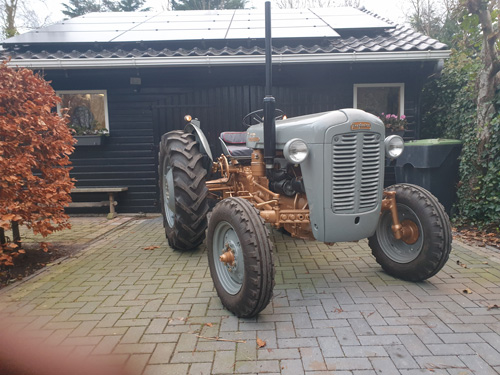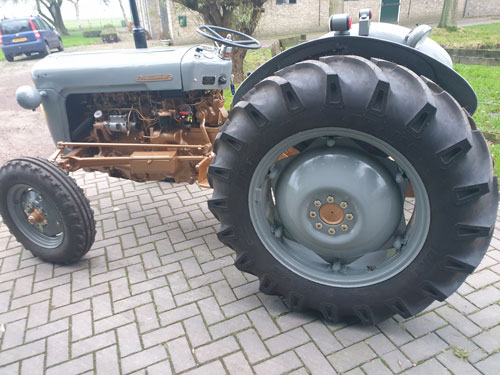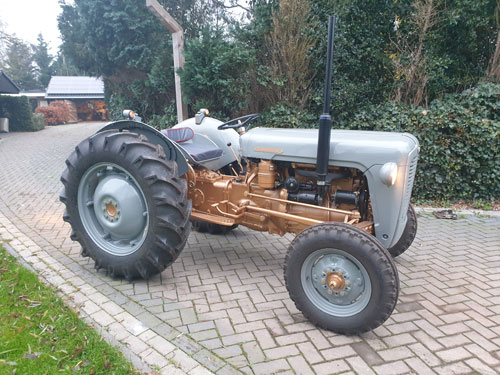 Read the earlier article about this tractor, showing some of the engine rebuild, and video of cold start up.