Want to check out our tractor maintenance videos? Click here to see what we've got!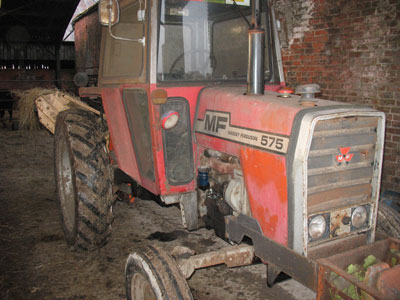 The oil level on this Massey Ferguson 575 suddenly rose up the dipstick.
The oil hadn't gone the milky/creamy colour consistent with water getting into the oil, but had become 'thinner' and had a slight smell of diesel.  Clearly diesel was entering the oil, but where was it coming from?
In this case the fuel lift pump was at fault and a replacement unit and an oil and filter change, the tractor was back to work.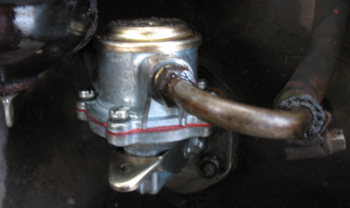 Winter work for this 575 is handling the round bale silage feeder to roll out feed to the suckler herd.  This tractor once did all the ploughing and cultivating on this farm.  In 1960 a Ferguson TEF 20 was the main tractor, then came a MF35, MF165, MF168, then the MF575.  The 575 was a shift in driver comfort with a sprung seat, 'Q' cab, full cab glazing and a dedicated cab heater.  The cab could get very hot on summer days when performing tasks such as baling, where it was ideal to have all the windows closed to keep out the dust on long 10 hour days – starting as early as 10.30 am and sometimes baling right through to 8.45 when the dew started to come down.  Many of these days were spent with the side window open on the single door cab, or (if the wind was in the correct direction) with the door open to let in some cool fresh air.