Want to check out our tractor maintenance videos? Click here to see what we've got!
OK, so here it is.
Vintage Tractor Engineer has been working on this for three months and we really believe this is our most comprehensive guide yet.
This guide is available to stream online to any and all of your devices.  Alternatively you can download it to your laptop, tablet or smartphone to take with you into the workshop.  The choice is yours!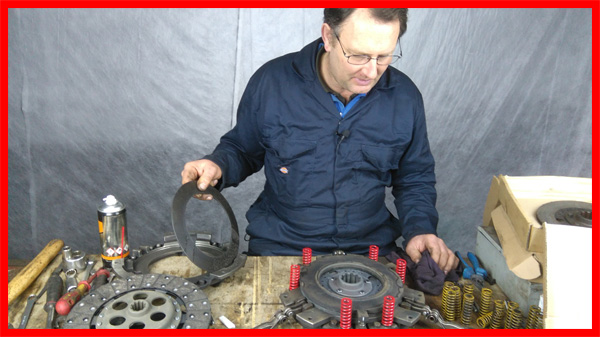 The Guide Shows You How To…
Split the tractor using different methods
Remove the clutch
Safely dismantle the clutch
Assess the clutch components
Use the correct modern spring type, number and spacing
Rebuild the clutch correctly
Centralise the plates
Set the fingers
Adjust the p.t.o. clutch setting
Refit
Fit the thrust and spigot bearings
Adjust the pedal freeplay
Replace Multi-Power control valve seals and shaft oil ring seals
Replace the input shaft seals
Replace the engine shaft seals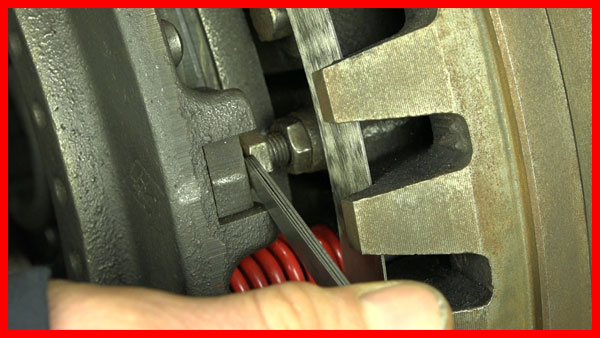 Step-by-step videos
HD Video – clear and easy to follow
Everything shown in detail
Information for both 11″ and 12″ clutches
Photos and technical drawings for any special tools
Money Back Guarantee
We give you a 30 day money back guarantee on our tractor maintenance courses.
If you think the guide didn't tell you everything you wanted to know in step-by-step detail then just let us know and we'll give you a full refund.  No questions asked.
That's how confident we are that all our courses, guides and tutorials are of the highest quality.
Where To Get This Guide?
Here is the page for the Massey Ferguson 135 Clutch Guide.   You will find all the information about the guide's content on that page.  See you on the inside!
Alternatively, here is the link to the section of the website where all the online tractor maintenance video tutorials are.  If you wish to navigate to this part of the website from our homepage, on the menu bar it is under the heading of "Maintenance Videos".
The tractor we had in the workshop for the clutch work also had a full engine rebuild.  We already have an engine rebuild video for the Perkins 3A.152 engine as fitted to the MF35, and the AD3.152 engine is so similar that it seemed unecessary to make a full video guide for it.  So instead, we have made a short video clip describing the differences between the 3A.152 indirect injection engine and the AD3.152 direct injection engine.  So if you have the Perkins 3A.152 Engine Rebuild, you can now get all the information you need to work on the AD3.152 engine.
Save