Want to check out our tractor maintenance videos? Click here to see what we've got!
Here at VTE we love to get into detail about different aspects of tractor maintenance.  We've got some in-depth articles on things such as:-
All interesting (and serious) stuff.  Every now and then though, we all like to have some fun… play about a bit… not take life (and tractors) too seriously… have a little doodle.
So VTE took a photograph of one of his favourite tractors, played about for five minutes with an online editing programme, and here's the result…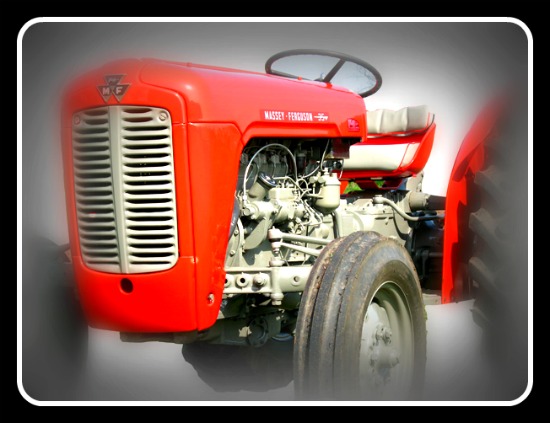 But wait, there's more…
VTE remembered about a night shot of his old single row Peter Standen Cyclone Solo Beet Harvester (David Brown 885 skid unit).