Want to check out our tractor maintenance videos? Click here to see what we've got!
When Vintage Tractor Engineer heard about an upcoming auction of vintage tractors, which included a Doe Triple D, to be held at Lindholme near Doncaster on the 18th of October 2018, he couldn't help himself but to go and have a look.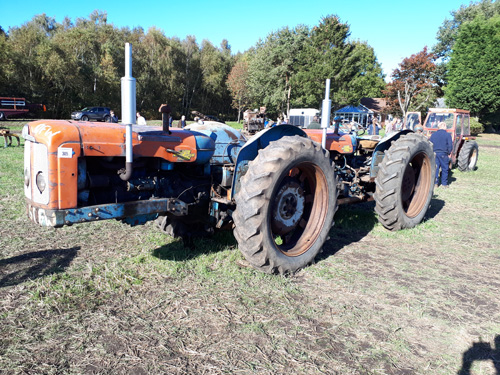 There were some interesting lots, including a Roadless and a Massey Ferguson 1100, but the tractor we'd all gone to see was the Doe Dual Drive.  It isn't very often these tractors come up for sale, so the crowd were expectant.
The auctioneer was Andrew Holden of J H Pickup and Co (part of DDM Agriculture).
We won't keep you in suspense any longer, here's the actual auction…