Want to check out our tractor maintenance videos? Click here to see what we've got!
Paul has just had his grey and gold FE35 tractor stolen between the 6th and
7th of May 2010.  This isn't the first theft that Vintage Tractor Engineer has heard about recently.  Not only are people stealing our tractors, but they are even removing bonnets and other parts and stealing them.  If anyone has any information about this theft or is offered a grey gold tractor for sale then please check the serial and castings numbers and let Herefordshire plice know if you suspect anything suspicious.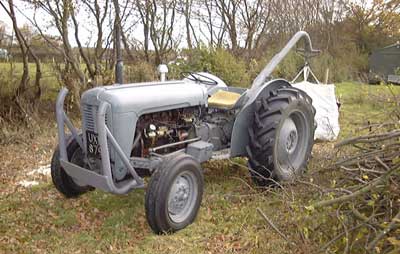 Details are:
———————————————————————-
Massey Ferguson FE35 s/n 74232
Engine No 302299-11
Gearbox No 182 840 M1
Axle No 183-253-M3
Registration number UXW 879
Date 1957
———————————————————————-
Please contact Hertfordshire Police station on 0845_3300_222
Crime number A5-10-190
Any help would be appreciated.
Kind wishes
Paul Grace