Dave from Port Elgin, Ontario, Canada has sent us a photo of his FE 35 tractor this week…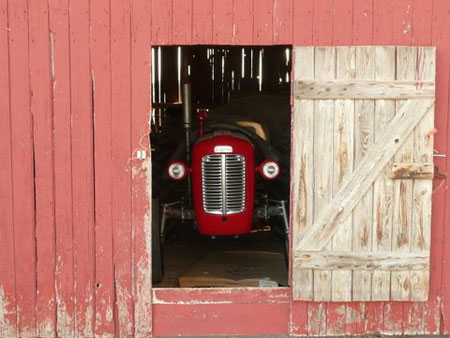 Vintage Tractor Engineer really connected with this photo and thought 'Spring is here, let me out of this barn!' 
Thanks Dave, it is a great photo and probably portrays how all us northern hemisphere tractor enthusiasts feel as Spring arrives – we just can't wait to get out in the fields. 
We recently went out to the Burnby Vintage Tractor Working Day and everyone enjoyed the beautiful spring day.  We thought that Dave's photo really summed up the atmosphere at Burnby.
P.S. Have you spotted the original Ferguson badge (as opposed to the MF triple triangle) on the front?