Want to check out our tractor maintenance videos? Click here to see what we've got!
A few days ago we wrote about 'hedgerow' tractors and included a few photos of Grey Fergies (oh, and also it was pointed out by Hauker from Iceland, a Ford 8N).
The response from everyone was quite overwhelming and we received lots of emails about tractors you'd rescued and restored.  Including this photo from Mike, up in the very North of Scotland.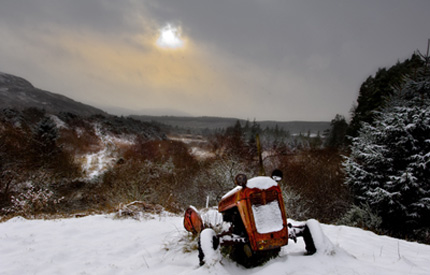 Mike now has this 3 cylinder MF 35 in his shed where it is undergoing restoration.  And if you think this photo is a bit better than the normal snaps that Vintage Tractor Engineer subjects you readers to, well that's because Mike is also a professional photographer (link to Mike's photography site).